Our 2020 Christmas Card?
This year we have decided not to send office Christmas cards – we feel it has not been a normal year and our "card" should be something different too!
We have donated the money we normally spend on our Christmas card printing and stamps to this local charity…
Highlands & Islands Blood Bikes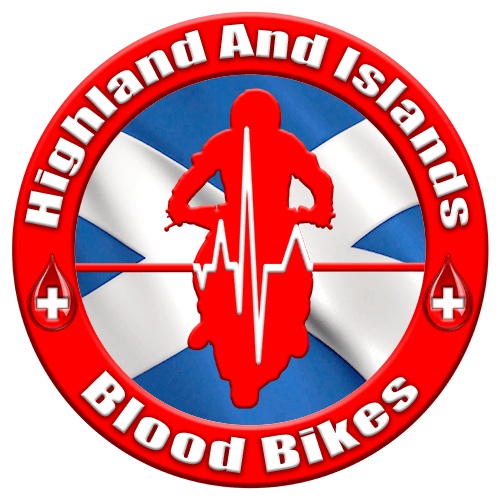 HAIBB is new charity based in Inverness initally set up by members of the local Institute of Advanced Motorcyclists.
This volunteer service went "live" in February 2020 just before lock down. The original plan had been a trial "out of hours" service with gradual build up over 2020 – but due to demand they hit road running full time from the start!
For the last 9 months volunteers have been riding (and now driving) 100s of miles a day moving not only the expected medicine and blood but also the unexpected Covid-19 test samples. They ride between hospitals, GPs, pharmacies and labs all over the Highlands every day in very challenging conditions – coast to coast – north and south (sometimes as far as Glasgow).
As a result of the huge area they need to cover (they did 11,187 miles in November!) they are now operating out of four centres in Inverness, Fort William, Oban and Wick and running 4 bikes and a car (rather than the originally envisaged 2 bikes out of Inverness!).
Like many charities of this type they have large overheads which constantly need to be funded – this has not been easy during the Covid-19 pandemic.
Their work is vital to the Highland Community and the local NHS and we are very proud to support them.