New App for your Phone or Tablet
December sees the launch of our new practice app for both Android and iOS devices. It brings together useful reference sources including tax rates and allowances, tax deadlines and other information as well as providing secure messaging to us.
The app is entirely free whether you're a client or not (messages do use part of your device data allowance if not connected to Wifi).
The App includes a free mileage tracking facility which you can use to record your journeys on your phone and then e-mail the log to yourself as a spreadsheet. No more need for a notebook in the car!
If you are an Aird client then you can see information about your company such as tax reference codes – always difficult to remember but sometimes you just need them to hand!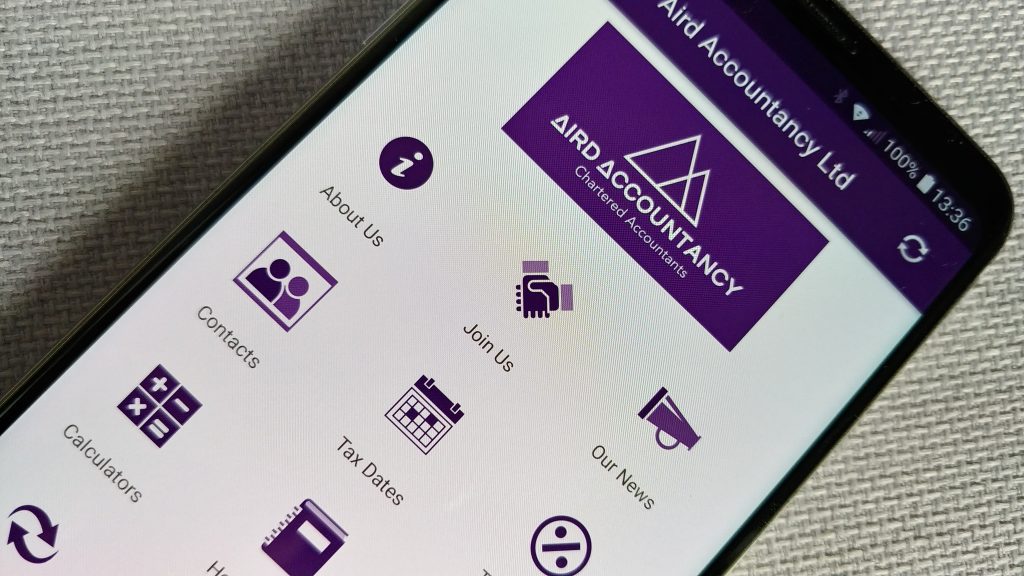 To download the app visit either the Apple App Store or Google Play Store and look up 'Accountant Go' (Iris Software Group).
Once you've installed the app you'll be asked to 'Find your Accountant' – enter "Aird" in the box and you should find us easily, then follow the final steps to confirm your details and you'll be good to go!